PLEASE CHECK BACK FOR UPDATES -- Also Click the Image to Download the Flyer Front and Back
VTO & Just Cruzin VW Clubs are proud to present El Prado Show & Shine 2023! If you had the privilege of attending last year then you already know how amazing and successful this event was. If you didn't attend, well here's your chance to redeem yourselves and witness what all the buzz was about. Show is set for Sunday June 11th, 2023 at Rancho Jurupa Regional Park (Same location as last year) with gates opening at 6am. Bring your BBQs, kids, dogs and whole family. Dogs must be friendly and on a leash, if questionable leave the pup at home. Be prepared for car show awards, raffles, swap meet, food, vendors, sunshine and smiles, all around fun times!
Grand Prize for the Raffle will be a 1966 Desert Fux Buggy... .. if you have questions ask someone from VTO or Just Cruzin to explain... lol
Car Show Participants are $30 per car (air-cooled)
All Spectators are $30er car
*yes, including all passengers! So load 'em up!
Swappers cost is $40.. NEW for 2023 you cannot setup Saturday " See Map Here " and you will need a "Day Sellers Permit" from the City of Riverside. Download the application below
Vendors are only $50 and must contact Stan by April 2nd 2023 as space is limited, You will need to get a Day Sellers Permit from the City of Riverside before being a vendor at our event Download sellers permit application Here Again ** Vendor spots are limited and must be approved by Stanley Ford **
New Sponsors for the 2023 El Prado Show and Shine , Contact Stan
Stanley Ford stan@vtobusman.com
Sponsors for the 2023 year will only be accepted through January 5th 2023 so that we can have you included on everything.

(Note: We would like to thank the sponsors we already have please scroll to the bottom and click their link)
So. Cal Week's of Event's
Follow us on FaceBook to get all of the latest updates!!
HOPE TO SEE YOU THERE!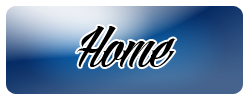 We would like to thank our Sponsors... Remember Support those who support you.